Dear Alumni, Parents, and Friends,
We did it! Thanks to the generosity of the SYA community, The Campaign for SYA exceeded its $18 million goal. What started four years ago as an ambitious undertaking has resulted in an unprecedented historic fundraising accomplishment — the largest in SYA history.
Campaign funding will secure continued scholarships for students who want to attend SYA but for whom tuition is an obstacle. It will enable our faculty to maintain cross-campus collaboration — developing out-of-classroom experiences for students, finding ways to connect students with their peers at other SYA campuses, sharing data and solutions to common issues — and curricular innovation. And it will further strengthen our SYA Fund, a critical immediate-use resource that ensures a superior student experience each and every year.
What is most impressive to me is that, despite the challenges of a daunting fundraising year, the campaign flourished. It truly has brought out the best in all of us. I have especially appreciated the many kind words and sentiments that have been shared. Below are just a handful of the hundreds we have received, which come directly from the "I support SYA because…" field on our gift form:
"Because it changed the trajectory of two of our daughters' lives in a hugely positive way." – Parents, Italy '11 and Italy '13
"We so enjoyed our year with SYA in Barcelona and we are SO proud of your ongoing work in the Spanish speaking world." – Faculty, Spain '92
"The year I spent in France as a teenager was the most educational, eye opening, challenging and fun of all my high school years." – Alumna, France '72
"My son's experience was life-changing." – Parent, China '06
All gifts, large and small, played a role in our success. In fact, over half of the donors to the campaign made a gift of $250 or less. This is a testament to the fact that when everyone gives what they are able, it adds up to make a difference. Our campaign tagline, "We are all ambassadors" truly speaks to the collective power of an inspired SYA community and all that is possible when we come together around our common mission.
With appreciation,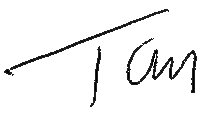 Tom Hassan
President